Seated and Standing Exercise Routines
| | |
| --- | --- |
| | By Katherine | 17 Sep 2019 14:00:00 |
SISSEL Sports Swing Exercise Bar
We all know that exercise is good for our mental health, physical health and general wellbeing, but for many people who live with a long term medical condition or with a disability, it can be hard to know how best to exercise if you are unable to do it standing up. If you are disabled or approaching old age, keeping fit it so important to keeping you mobile which will, in turn, help maintain your independence for as long as possible. Remember the old adage - use it or lose it!
As a wheelchair user myself, I have struggled to find exercises that can be done from a seated position but I have found a few online resources that have been really helpful, which I share with you below, along with a few standing exercises. If you haven't exercised for a while, it is really important to build up a new exercise regime slowly so that you don't overdo it and injure yourself in the process. If you are unsure as to whether any of these exercises are safe for you to do, please make sure that you consult your doctor or a physiotherapist before you start.
'Move it or Lose It' is an organisation that is committed to motivating thousands of people to keep active in later life. They have country-wide classes that you can sign up to or if you prefer to exercise in the comfort of your own home, they have an online shop selling fitness DVDs and exercise equipment. You can read more HERE
The NHS has produced 'Live Well' for advice, tips and tools to help you make the best choices about your health and wellbeing. They also have a section on physical activity guidelines for older people and sitting exercises which you can read HERE
Spinal Injuries Association has a large percentage of members who are wheelchair users and musculoskeletal pain of the shoulder is a common complaint among manual wheelchair users. They have therefore created a page and online videos that demonstrate upper limb exercises for the shoulder, which demonstrates how to stretch the biceps, pectoralis, the trunk and full trunk and shoulder stretch. You can read more HERE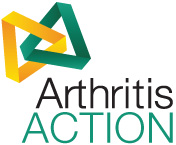 Arthritis Action has compiled a range of exercises which have been designed in collaboration with wellbeing organisation Oomph!, as part of a programme developed to encourage people with arthritis and other musculoskeletal conditions to become more active. Click HERE to view their exercises. They suggest that you choose two or three activities from a specific body area, or try a selection. These exercises were designed for you to try conveniently at home or at work. They also suggest keeping an activity diary to understand what works well for you.
Versus Arthritis have put together targeted exercises to help manage the pain from arthritis in specific parts of the body to strengthen and stabilise joints by building up the supporting muscles around these areas. Click HERE to view their exercises. There is also a helpful page that gives some helpful tips for exercising with arthritis, how much to do and the relationship between arthritis and exercise. You can read more HERE
And finally, this recent article by Sir Muir Grey on how keeping fit could be the key to maintaining a strong body well into your 70's. It is well worth a read and mentions our friends at Seniors Helping Seniors an in-home care service that matches seniors who need help with seniors who want to help. You can read the article HERE
designed2enable specialises in stylish daily living aids. For further information on our exercise devices and to see our full product range visit www.designed2enable.co.uk